Entertainments Machine Part RS886 LED edge-lit panel
14-10-2015
Part No.: RS886-A02-00

Product Code: 58101600
Application: this LED edge-lit plate is to install on entertainments machine as below: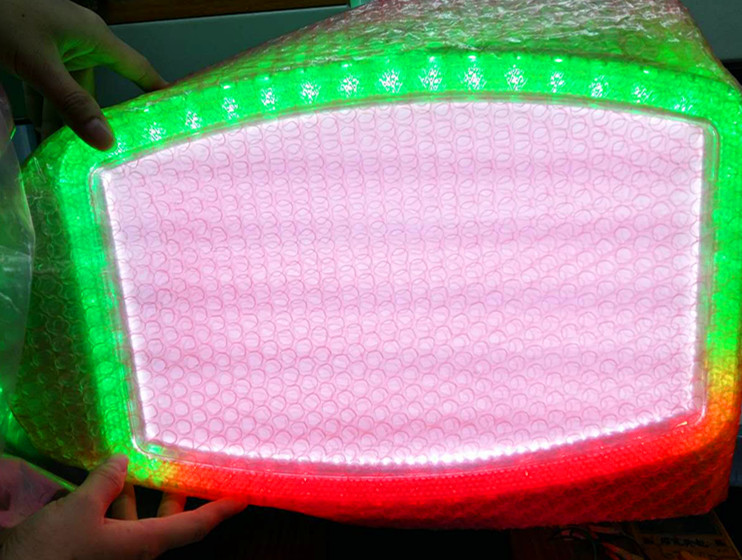 Features:
1. The illuminance could be 3000mcd/m², the diffusion film on its top makes light spread evenly without dazzling. The polycarbonate sheet to make this LED edge-lit plate is stable in form and anti aging.
2. Low energy consumption, say with voltage 24V ad 180mA currency, it is very energy saving, only 1/4 of normal compact fluorescent lamp (CFL). This LED edge-lit panel is also safe at operation temperature with around 50℃ constantly without overheat risk.
3. LED edge-lit panel is with long use life. Because it is made with LED chips, it can light for more than 50,000 hours and keeps 85% luminance after 30,000 hours' use.
4. This LED plate is very easy to replace the old part with. While is it with MOLEX-4300001 connector, all one needs to do when installing is merely to plug it on.
---
ANKA Electronics provide custom LED plate, please let us know your requirements, we will make every detail satisfied.